The Londoner Macao akan dibuka pada 22 Januari 2021
/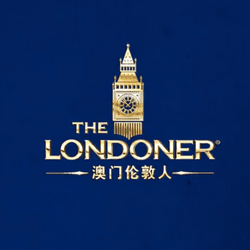 Di Las Vegas, hotel kasino terbesar dan paling bergengsi di kota bertemu di Strip yang terkenal. Ada juga arteri terkenal dari jenis yang sama di Makau. Namanya Cotai.
Tepat pada hal inilah kelompok Las Vegas Sands Sheldon Adelson membuka Sands Cotai Central pada 11 April 2012: kasino hotel senilai $ 4 miliar.
Melawan semua harapan, pendirian tidak pernah memenuhi kesuksesan yang diharapkan. Untuk memperbaiki situasi yang tidak menguntungkan ini, operator terkenal Amerika itu mengumumkan pada 2017 renovasi total kompleks yang dianggarkan sekitar 2,3 miliar dolar.
Dengan tema utama ibu kota Inggris tersebut, ia menyambut pengunjung pertamanya dengan nama The Londoner Macao pada September 2020. Namun, pembukaannya ditunda karena krisis kesehatan internasional.
Sekarang sudah ditetapkan untuk hari Jumat, 22 Januari 2021.
Kasino hotel yang memberi penghormatan kepada kota London
Sebagai ganti Sands Cotai Central yang lama, awal tahun depan, The Londoner Macao akan menawarkan replika air mancur Eros dari Piccadilly Circus, bus tingkat, pub, dan bilik telepon khas, misalnya. .
Anda juga dapat menikmati replika jam Big Ben dan menyaksikan pergantian penjaga, seperti di Istana Buckingham.
Di bagian dalam, gedung ini menawarkan ruang pertunjukan baru dengan total kapasitas 6000 kursi. Juga akan ada pusat perbelanjaan besar yang menyatukan pengalaman realitas virtual, bar dan restoran termasuk gastropub Churchill's Table oleh koki selebriti Skotlandia, Gordon Ramsay.
Dan tentu saja, kasino besar juga akan menunggu pemain.
Pembukaan ditunda karena kurangnya wisatawan
Awalnya, Londoner Macao akan membuka pintunya selama bulan September. Meski demikian, karena pandemi global Covid-19 virus corona, hal ini ditunda.
Langkah tersebut dilakukan setelah cabang Las Vegas Sands Cina mencatat kerugian $ 466 juta pada kuartal kedua tahun 2020. Memang, meskipun kasino Macau hanya tutup selama dua minggu pada bulan Februari. , mereka kemudian harus menghadapi kekurangan turis yang serius.
Agar pembukaan Londoner Macao bisa dilakukan dengan meriah sehingga Las Vegas Sands memilih menunggu jumlah pengunjung bekas jajahan Portugis itu mencapai ambang yang cukup.
Sedikit sebelum Tahun Baru Imlek
Sejak September 2020, jumlah pengunjung ke Makau terus meningkat. Pada bulan Desember, berbagai kasino hotel dari grup Las Vegas Sands harus mencapai tingkat hunian rata-rata 40%.
Persentase ini tampaknya memuaskan operator karena dia baru saja mengumumkan bahwa Londoner Macao-nya akhirnya akan membuka pintunya pada 22 Januari.
Tanggal ini tidak dipilih secara acak. Sejak November lalu, kita tahu bahwa tempat tersebut harus bisa diakses untuk Tahun Baru Imlek yang ditetapkan pada Jumat, 12 Februari. Memang, hari ini menandai dimulainya masa liburan penting di mana orang Tionghoa sering memiliki kebiasaan pergi ke Makau.